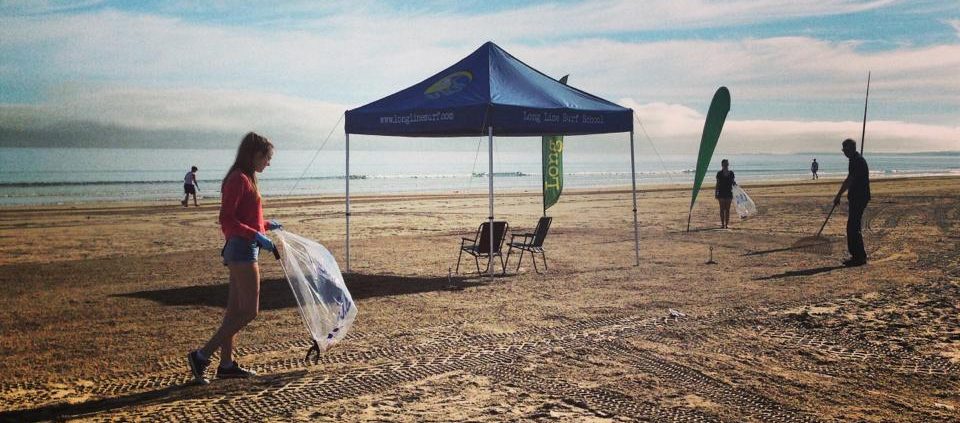 Its been a long time since a blog post has went up but when your busy out surfing and teaching people how to surf then why should you be in front of a laptop so there is no complaints. But it has come to that time of the year again and I have now happy to say that the 2nd Annual Disabled Festival was a complete success !!! Last year was good with around 40 young people coming down to take part in our first and Northern Ireland first Disabled Surf Festival. The sun wasn't out but we did have some nice surf and everyone that took part had a great time. Just like anything you first organize there will be teething problems…. no matter how big and professional you are as a business or organizer you will have issues and things you would want to change and other things you would want to add on. This year I sat back and thought about what I wanted to do and you know what I came up with an awesome day out.. not just for the disabled participants taking place but also their families and friends.
The entire event took about 2 months to put together when it comes with organizing sponsors, getting groups together, sending out applications, getting risk assessments and lease applications in place and then working out a time table for 50 individuals looking to surf !! Isn't easy I will admit especially when it is one person but when it came to the day and I had my team of volunteers they made the event run so smoothly and professional that is what it is all about.
Where ever you were in the world on Saturday 8th June …. Benone was 23 degrees and very little wind. That is something that very rarely or even better…. NEVER happens. So as you can imagine every man and his dog was on the beach so obviously to make sure that we got our space we were down for 6:30am setting up… doing a litter pick and just making the place look super awesome !!!!
The idea for the day was that every person coming to take part in the day was giving a time slot of one hour which they would be taken by our surf instructors and lifeguards surfing. Now as the disabilities within people vary we made sure that we a very low ratio with each person taking part had at least one if not two volunteers standing right by their side !!! That is one thing that I am very strict on and the reason behind that is that surfing can be a very fun and enjoyable experience but if something goes wrong when there isn't enough people looking after you then the experience can become intimidating and very unsettling and this is an experience we want everyone to enjoy and especially have fun no matter what and also have someone to enjoy that experience with…. that person who is smiling and looking after you every step of the way and is giving you a great big hoot for catching a sick wave and there to high 5 you when you get back out to the line up !!! If there is a smile on the face of each young person then that means our job is done!
The sun was out and the surf was very small but it was enough for everyone to catch a wave and ride it the whole way to the beach. It was great to see the confidence in the guys surfing and as they waves weren't big it also gave them opportunity to really go for it without the scare factor of a wave being to powerful! In the morning we had a range of people with disabilities coming from all over the country and I would like to say thank you to those people that got out of bed and early and got themselves down to Benone to help celebrate and support or Disabled Festival. The guys surfed until 1pm until we all got together and had lunch on the large grass area at the complex. Now this is where the festival changes and gets better from last year. We were given private use of the green area and also were very kindly sponsored by Maverick Marquees who do these incredible tents which we used as our Picnic Party and with the heat of the sun that day it was a great shelter to chill out…. The tent really gave us a presence and showed to the members of the public that we really tried our best to make this festival professional. Once we all had our lunch we had set up loads of games to play such as Volley Ball, Hoola Hoop session, Laughter Yoga, Sensory Bell Tent to chill out in, Giant Jenga, Giant snakes and ladders and other garden games. The games were a blast… could have stayed there all day long but it was back to surfing in the afternoon.
As well as games, actives and surfing we also had the pleasure of having our local team from Causeway Coast and Heritage Trust come and down and help celebrate World Oceans Day where they helped educate everyone on the importance of World Oceans Day and we also all got little Bags for life!! They look awesome and I would like to say thank you for them taking the time to come down and hang out with us at Benone !!!
Beach was super busy but it turned out to be amazing day and to give the guys who came from from each corner of the country to join us, you couldn't asked for a better day.All the lifeguard and Surf instructors were very honored to work with these kids and to see them all bond as they day went on was something really special. Now that the festival is over it  is straight back to the drawing board to make this event even bigger and really show the nation what Disabled Surfing is all about!
Last but not least I really have to thank all the lifeguards, Surf instructors, Beach Marshals, local businesses and my Mum and Dad for making this day possible. Without the volunteers who all have jobs that pay they took the time out or their schedule and even booked days off work to help give everyone an experience they will hopefully remember for a very long time. You all did so well. THANK YOU !!!
Gareth, John,Richard, James, Jordon, Heidi, Heather, Cara, Ryan, Ray, Christina, Emma , Ciara , Anna , Lucy, Laura, Cameron, Keelan, Alex, Naomi, Pod, Naula, Catherine, Shell, George Cafe, Maverick Marquee, Sarah and Andrew(CCGHT)
Keep the second weekend in June free for next years awesome day out at Benone!!
https://longlinesurfschool.co.uk/wp-content/uploads/2014/03/973573_10200122383845454_1585825344_n.jpg
960
960
Longline Surf School
https://longlinesurfschool.co.uk/wp-content/uploads/2022/01/LongLine-Logo-Primary-Colour-Sand-1030x1030.png
Longline Surf School
2013-06-10 17:54:32
2017-03-01 11:11:48
Long Line Disabled Surf Festival 2013