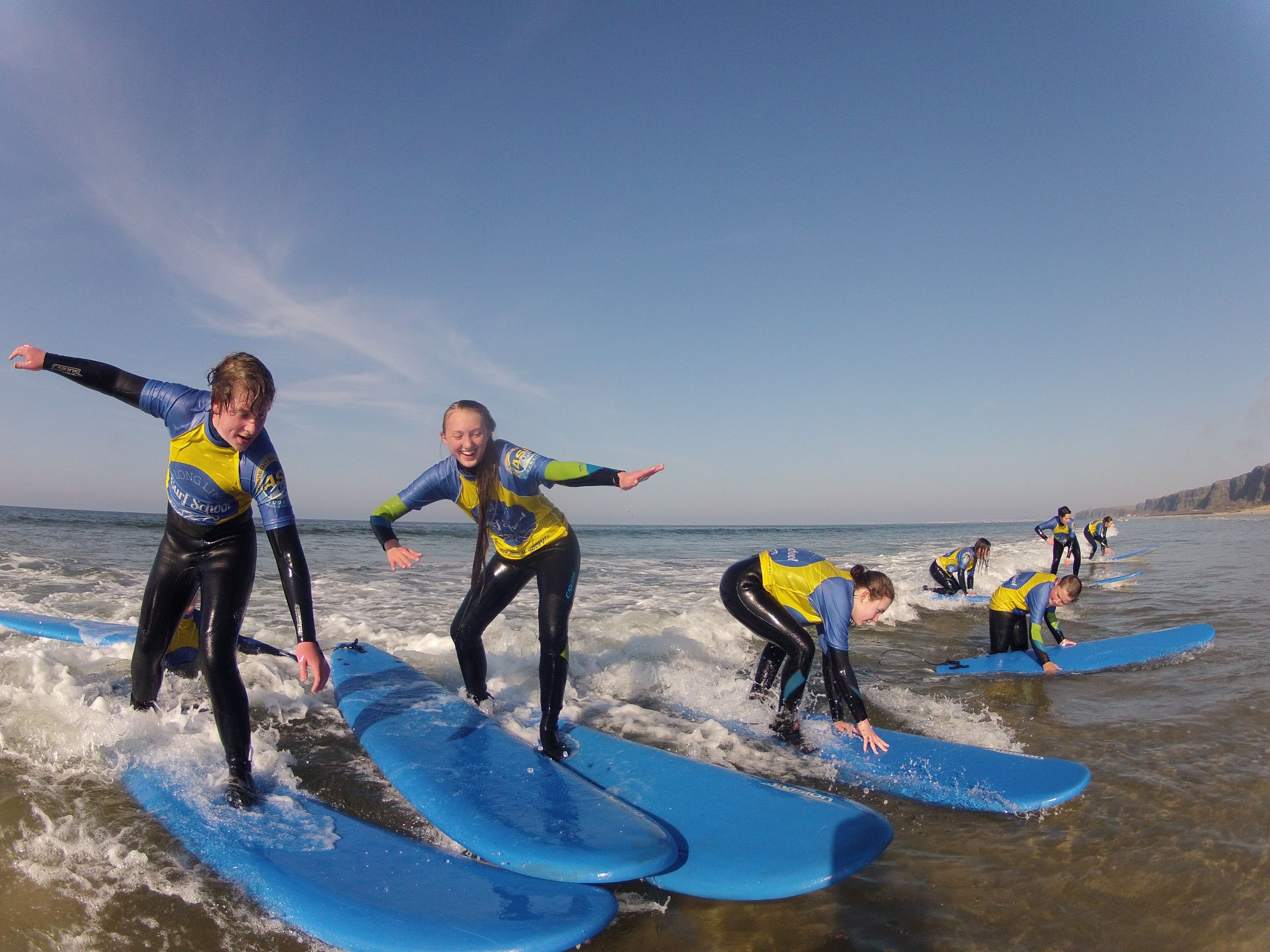 Activity Centre Northern Ireland – Group Visits, Surf Lessons
"A day at the beach they will always remember" with 5 star Activity Centre Northern Ireland – Awarded by Tourism NI
Use our Activity Centre Northern Ireland to learn the skills and techniques of surfing while gathering an insight into the beach lifestyle with core focus on confidence building, motivation and team bonding.
Qualified Surf Instructors and lifeguards with years of experience, who are here to create a day of full excitement and education.
Minimum Group Size: 10
Duration:
Each lesson is 2.5 hours from arrival to departure.
Surf and Hire:
Time to practice, Surf lesson in the morning, break for lunch and then  practice what you learned on a 2 hour Hire session in the afternoon. Note: you can also hire a Private Lifeguard for this hire session.
Full Day Surfing:
Really want to get a good start on surfing? Our coach will take the group for a surf lesson in the morning, break for lunch and then come back for more skills and techniques in the afternoon to make sure you leave with great understanding of basic surfing.
Use of other facilities:
Long Line Surf Marquee set up on the beach, Flagged off area for beach games.
Sessions start from £20 per person
Other Activities for groups at Long Line. Click here to see our Adventure Brochure