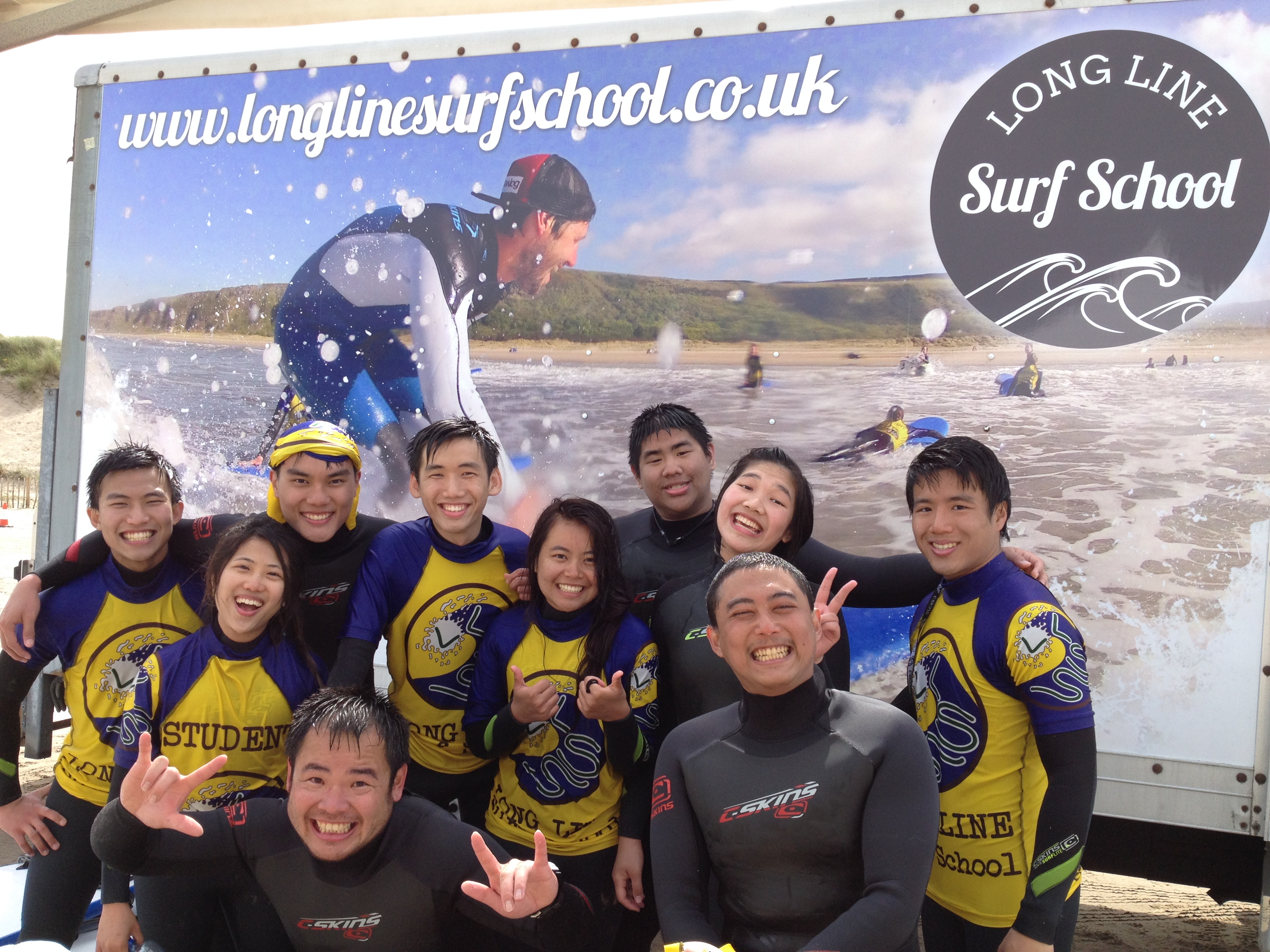 The best birthday surf lesson that everyone will be talking about for a long time! Let us at Long Line Surf School take the stress out of organizing the big day and let us provide a great birthday surf lesson.
This package is available for children age 8 and up. This does not exclude adults. You too are allowed to celebrate your birthday!
What does the birthday surf lesson include?
Surf Lesson for a minimum of 5 people with a personal surf instructor.
Hot Drink and Pastry at Sea Shed Coffee & Surf
Water photography from your surf lesson
Duration:
Each lesson is 2 hours
Surf and Hire:
Make a day of it, Surf lesson in the morning, break for lunch and then practice what you learned on a 2 hour Hire session in the afternoon.
Full Day Surfing:
Really want to get a good start on surfing? Then join your coach surf lesson in the morning, break for lunch and then come back for more skills and techniques in the afternoon to make sure you leave with great understanding of basic surfing.
Frequently asked questions about our birthday packages
Where will we be surfing ?
Our surfing lessons are held at Benone Beach.
Do I need to hire equipment?
All equipment hire is provided free of charge during your surfing lessons with us. All you will need to bring is a swimming costume and towel.
Can I bring my own wetsuit?
If you have your own wetsuit that you'd like to bring along with you please feel free to do so! We provide winter wetsuits all year in order to stay warm for the entire lesson. Please check that your wetsuit is 5:3mm thickness
Can I keep hold of my equipment after my lesson to practice?
Equipment can be hired out after the session depending on time of day. Please look at our Hire page for prices and times.
Are there any age limits?
Surfing: The minimum age is 8 years, we cannot accept children younger than this. There is no upper age limit. Children under the age of 12 should be accompanied by an adult during a beginner surf lesson otherwise we do offer Kids Surf Lessons.
Do I need to be able to swim?
It's ideal if you can swim 50 metres. If you are a non-swimmer or have limited swimming ability then please inform us upon booking so we can make additional arrangements to ensure you are looked after and we have sufficient coaching cover. Lessons are typically held in waist deep water, which make the activity safe and fun regardless of your swimming ability.