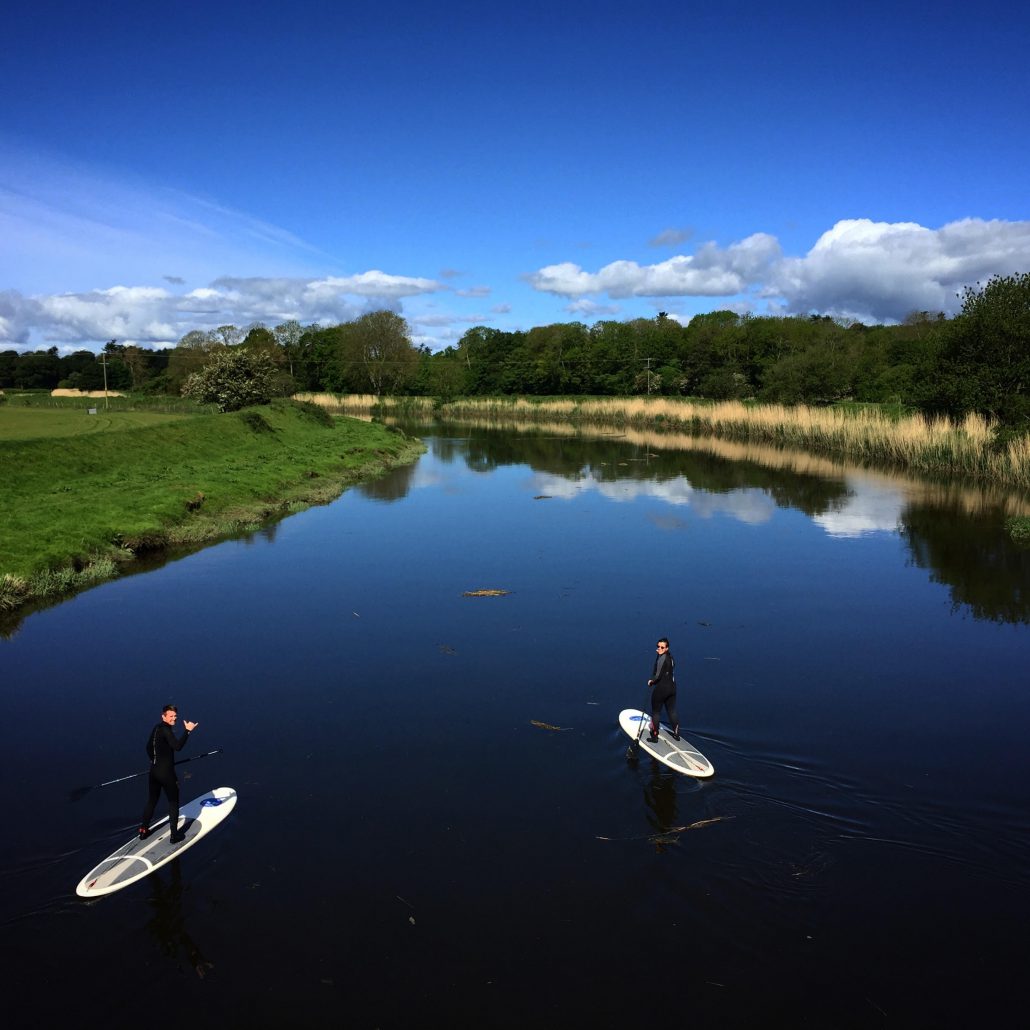 SUP Club
Stand Up Paddleboarding has become one of the fastest growing sports in the world and over the past 8 years at Long Line we have enjoyed to see our community grow. SUP Club has been designed as an event where people who have  experienced paddleboarding before want to come together with friends for an evening on River.  This is a club where you can meet new friends, try different rivers and routes and learn from each others experiences. A Long Line SUP Instructor will be on hand at all times on river to help you with any questions you may have about the sport and what you can do as your next step in your Stand Up Paddleboard Journey.
Over the Spring Evenings we will be moving between 2 locations so you can experience two styles of River (One Tidal and One Controlled). Sessions can be booked individually as a one off experience.
Meeting Point at Swanns Bridge: Swanns Bridge Glamping
Dates: 22nd & 29th April, 
Meeting Point  at River Bann: Camus Jetty
Dates: 21st & 28th May,
Price: £15
Time: 6:30pm – 8:00pm
Age Restriction: Over 18
SUP Club is designed to paddle with friends and make new ones. Previous experience is required. This is not a lesson. If you would like a lesson before joining SUP Club. Please click here.
Paddleboarders who want to join SUP Club and have all their own equipment is also welcome. Online booking is not necessary but please contact us to let us know you will be joining us.
Wetsuits are optional to wear during club sessions. There is an additional cost  of £3 per suit. If one is needed please contact us.