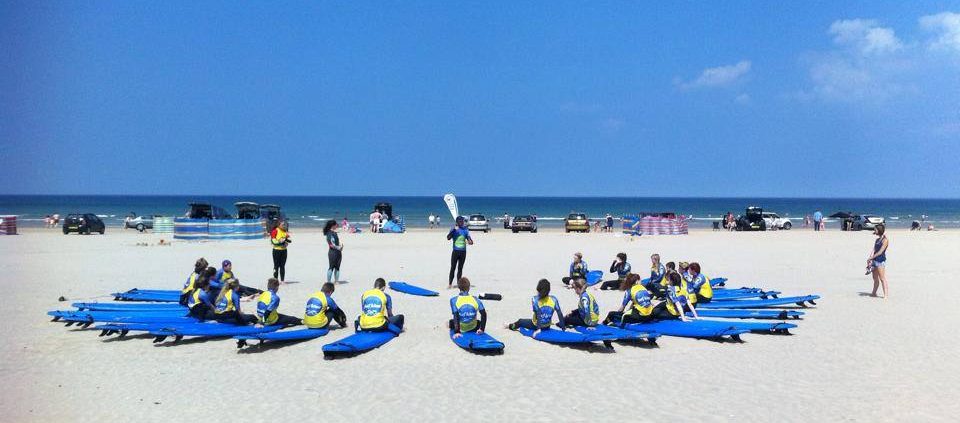 With the surf season about to start we feel that it is important to share our advice in regards to surf safety and how to stay safe when surfing this season.
The first thing we recommend is that you take a lesson in order to make sure you have the right technique so you can start progressing at a quicker rate. Surf Lessons (especially at Long Line) are always super fun and will help you get started on the right path of a surf lifestyle and not just a sport. Here is what we have going on this year:
So after you have been given that initial help then it is time to continue having fun and become a surfer! But remember it is important to stay safe and also have respect for the beach and other users. So this is our surf safety top tips!
Swim in between Red and Yellow Flags and Surf between Black and White Flags: Now that your highly qualified and friendly instructors are not there to look after you then it is always best to go into the Lifeguard zones where the RNLI can make sure that you carry on having fun and help prevent incidents from occurring.
Don't Swim or surf when on medication or after you have had a few beers with your BBQ ( only if your adult does this apply)
Never Swim or Surf alone. Always have a buddy with you and plus it makes it more enjoyable when you have someone to laugh at when they wipe out.
Check the weather and surf forecast. This is essential and something that you will start to do on a regular basis. Make the sure the surf is good but also remember you limits. If you are starting out you do not need head high barrels to enjoy a slide in the sea.  Benone Surf Forecast 
Wear Sun cream. I know we live in Northern Ireland but you will still get burnt. Nothing worse than having an awesome surf and then feeling the pain that night when your face with bright red!
Never Surf near rocks and stay away from Rip Currents. This is common sense so please look out for moving water going out to sea and submerged rocks near piers and in the middle of beaches.
Always look after your belongings. Never leave you valuables on the beach. We are a very relaxed community of surfers but there are other people on the beach who may not have the same respect.
Once you understand surf safety it is also important to learn the rules and code of conduct when it comes to surfing around other people. This is called Surf Etiquette. Every surfer from all over the world follows the same rules and it important to learn these rules at the start and that way you can make friends rather than enemies.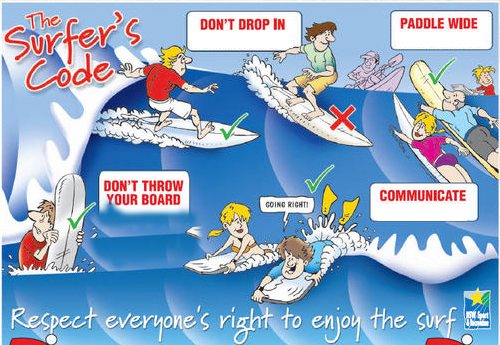 Now all you have to do is go and enjoy yourself !! See you in the line up
https://longlinesurfschool.co.uk/wp-content/uploads/2014/11/10500302_538476206252063_8962355042472646788_n.jpg
717
960
Longline Surf School
https://longlinesurfschool.co.uk/wp-content/uploads/2022/01/LongLine-Logo-Primary-Colour-Sand-1030x1030.png
Longline Surf School
2019-01-07 21:39:03
2019-01-08 10:33:25
Surf Safety – Top Tips