Looking for a surf lesson in Northern Ireland ?
Check out our 5 star quality sessions awarded by Tourism NI
"Just back from a week at Benone. Our three kids aged 12, 13 & 15 took part in the camp and had an absolute ball for the second year running. Can't recommend this kids camp highly enough. Fabulous instructors and great value all round. Thanks for a fabulous week."
"Just home from a wonderful weekend based at Downhill Beach House with Dan & all at Longline Surf School. Everything was superb, the accommodation, the food, the surf lessons & the company – an absolutely first class service – wouldn't hesitate to recommend!! Fantastic"
Jordanstown 1st Girls Guide
"Surfing is for Silver Surfers too smile emoticon I was bought a lesson by my daughter and we had a fantastic time age range from 17 to early 50s Age is no barrier go and have fun."
My 10 year old son Martin had a fantastic time surfing with Long Line. We are back in Sweden again now but he is already talking about our next holiday to NI and going surfing again
About Us
Long Line Surf School and Water Trails provides lessons to teach the skills and techniques of surfing and stand up paddleboarding (SUP). The knowledge does not stop there as the passion for the local area and the sports that mould our lives appear in our lessons and we love to share our experiences with everyone.
Team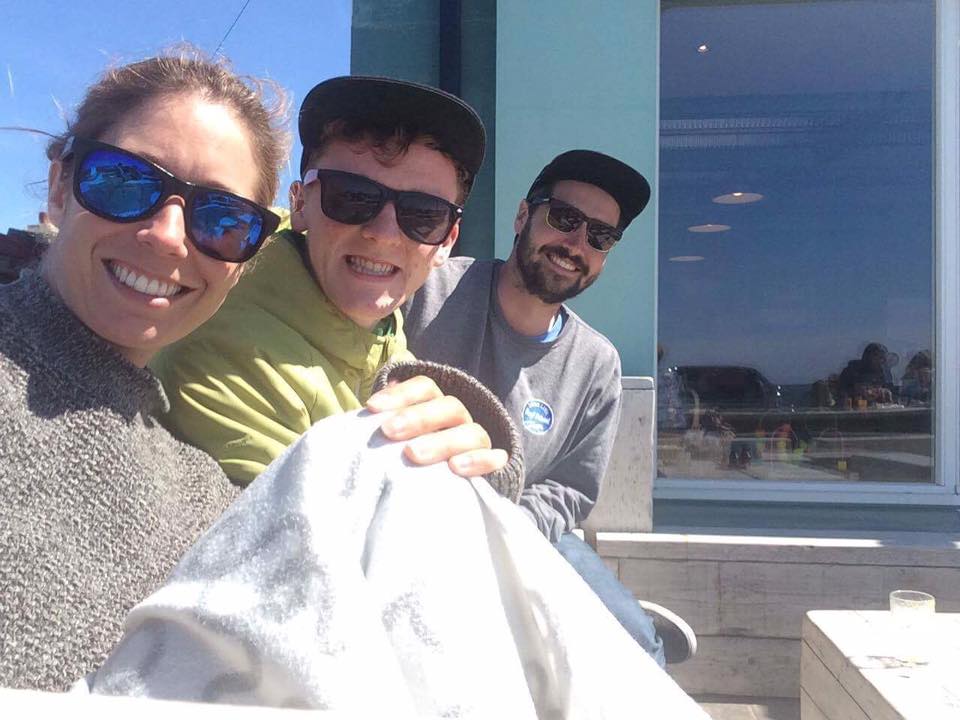 Long Line is filled with family and friends. Surfers and Stand up Paddleboarders who all started their careers learning on Benone Beach. With years of experience and knowledge of the local area, its waterways and ocean, you will not find a team of more passionate and highly qualified individuals who love what they do and enjoy sharing it with others.
WSA


We are a WSA Accredited Surf School and abide by the high international standards for surf school operations. WSA (Water Skills Academy) is a leading organisation for surf and paddle education and accreditation. As a WSA accredited school Long Line has demonstrated we meet the high WSA accreditation standards for delivering lessons, safety, equipment and service.
Accredited schools are audited annually to ensure they maintain their high standards.
Why Choose Us for Surf Lessons Northern Ireland?
Our surfers are transformed…
When it comes to choosing the right surf lesson in Northern Ireland there is a lot to consider and why would you choose us? Well let us give you a few points:
• Accredited Surf and Stand Up Paddle School by WSA for our world safety standards.
• All our coaches are fully qualified Lifeguards plus surf and/or SUP instructors.
• Long Line Surf School provides surf lessons near Portrush…… we are in Benone ! We are proud to be a small surfing community which is part of Binevenaghs Area of Outstanding Natural Beauty and any service we provide will always be within this AONB area.
• All our surf lessons are available to everyone with special provisions in place for those with disabilities and custom made surfboards for specific additional needs.
• Benone is one of the longest Beaches in Ireland. The River Roe is overlooked by the Binevenagh Mountain Range. The views from everywhere on the river we believe are world-class!!
• Super friendly team who are there to teach but more importantly are here to listen to your questions and help you get an insight into the lifestyle and how to become part of it. Come chill out at the Long Line Cabin in Benone.
Instagram
Instagram has returned invalid data. Follow Me!
Get In Touch
Benone Tel: 07738128507
E: info@longlinesurfschool.co.uk