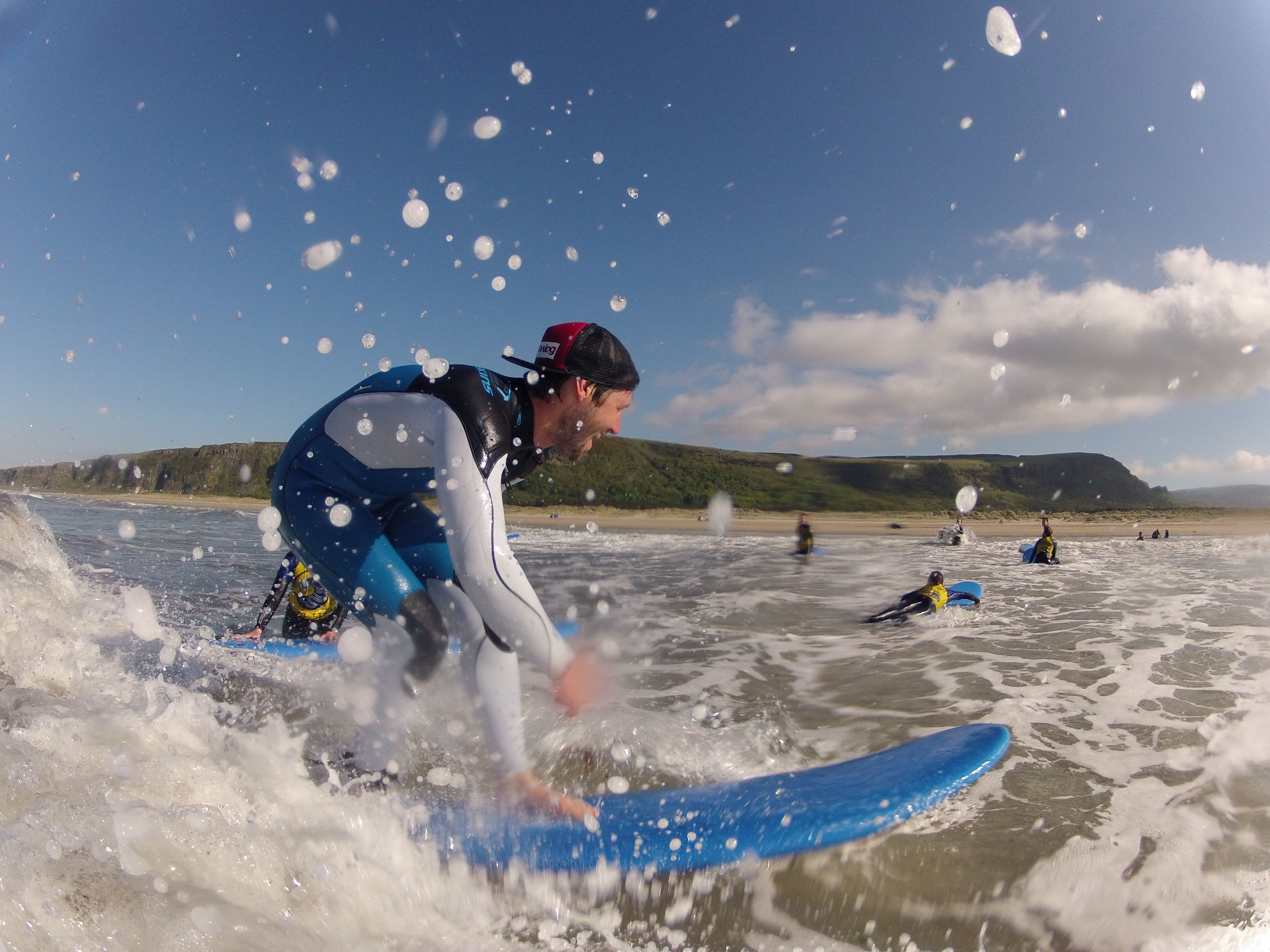 Surf Lessons Northern Ireland
Looking to try a surf lesson in Northern Ireland? If you are new to the sport of surfing, have never had the privilege of riding waves, have tried before but never got taught the right techniques or you have even had surf lessons before but would like a recap of skills and techniques then Long Line surf lessons Northern Ireland are the right choice for you.
Long Line surf lessons are an ABC structure which has been advised by Water Skills Academy and gives you the best opportunity to learn the essential techniques in order to stand up and surf on your first lesson or progress to the next level as our coaches have years of experience and knowledge when working with every type of surfer.
Location: Benone Beach
Duration: Each of our surf lessons are 2.5 hours from arrival to departure.
Price: £25 p.p
If there is any dates online that are not available please get in touch to see what we can do.