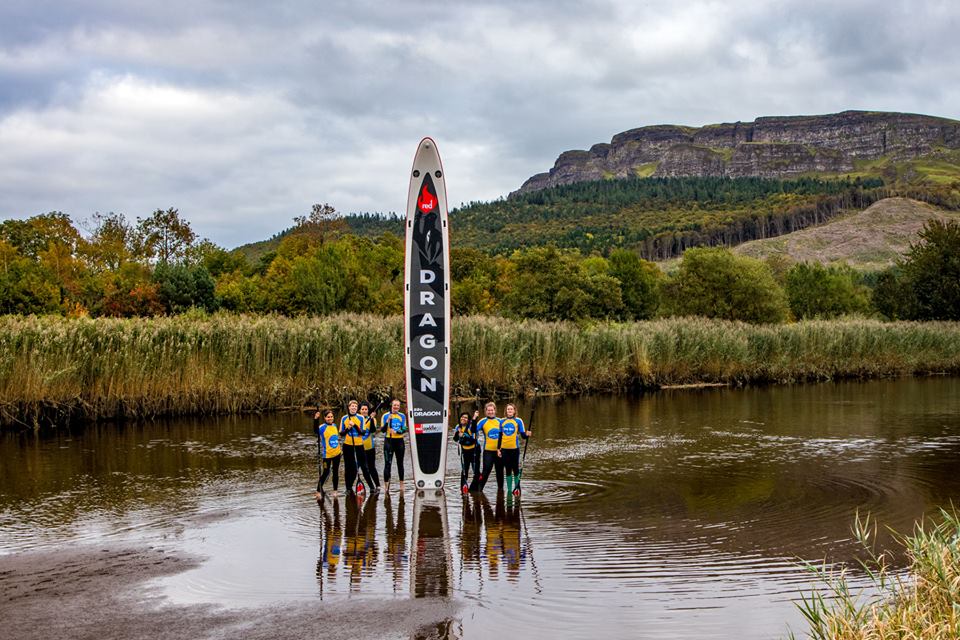 Are you ready to rally the troops and create a  SUP championship winning team?
Mixing the intensity of racing with the camaraderie of team spirit, the four-person Red Dragon marks the evolution of competitive SUP team racing.
Learn to race like the athletes of the Dragonboard World Series. Each race will vary in length and format, designed to not only test speed and power, but team camaraderie, coordination and determination!
Get ready for the following races:
The Warrior: 1/4 km Sprint race. (Thee attempts with the best timed sprint recorded in our leader board)
The Conqueror: 1 km Race with 1/4km time splits. Welcome to the leg burner.
All times will be saved and collected and saved via the GEO SUP APP.
Want to take on a challenge with more than 4 friends? No problem. Welcome the Slayer time trial where you will take the slim speed of four paddlers against the power and strength of 8 with our XL Ride Boards. Check out Giant Adventures 
Duration: 2 hours
Price: £30pp
Free drink and team stats supplied with each team.