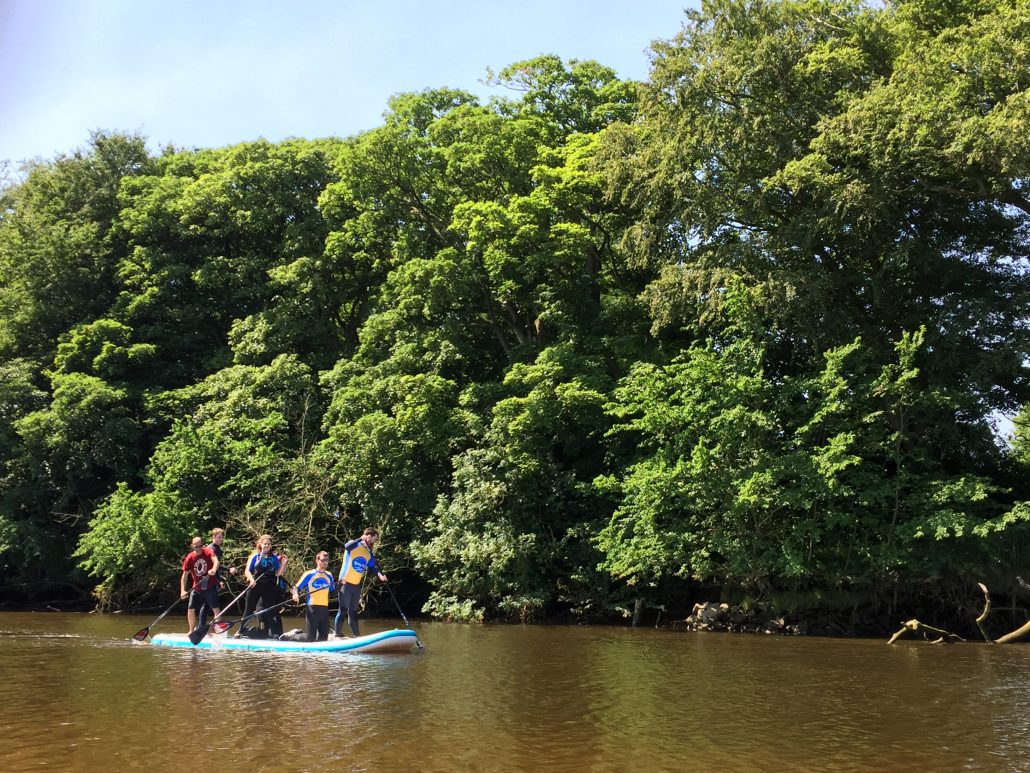 Giant Adventures Flat Water
Take on the Team Challange with the whole family on these 17ft long  Big SUP. Our qualified BIG SUP instructors will be with you every step of the way to show you how to maximise the experience through effective team work and communication. This uses the board as a Stand Up Paddleboard where everyone can learn the skills of Stand Up Paddle boarding as well as the skills of how to do it together. We can cater for group sizes of 4-8 people. Flat water can consist of a number of different locations from inland waterways to flat open water.
Locations:
The Big SUP is completely mobile and we are always up for new adventures to new locations. Contact us to talk about where you would like us to start your adventure.
Duration:
2 hours
Price:
£25 per person based on a minimum of four people.
Smaller groups can be arranged however a minimum cost of £100 will be charged for a half day session.