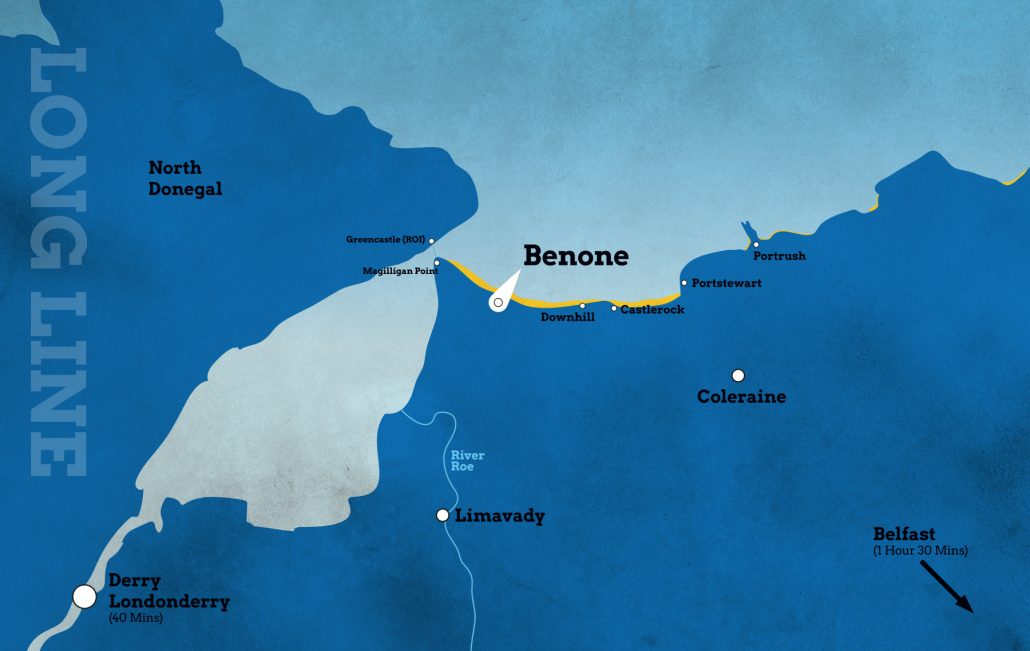 Surf Hire is available from Long Line Surf Cabin on the Boardwalk and from Sea Shed Coffee & Surf down on the beach. Surf Hire near Portrush.
Card Details or Driver License will be accepted as a deposit
Available all year round. If looking for hire outside of holiday season. Please contact us in advance.
We also offer a full range of SUP equipment. Please click here for more details. 
Surfboard & Wetsuit - 3 hours / Full Day

£15 - £25

Bodyboard & Wetsuit - 3 hours / Full Day

£10 - £15

Wetsuit - 3 hours / Full Day

£8 - £12

Surfboard - 3 hours / Full Day

£10 - £15

Bodyboard - 3 Hours / Full Day

£5 - £10