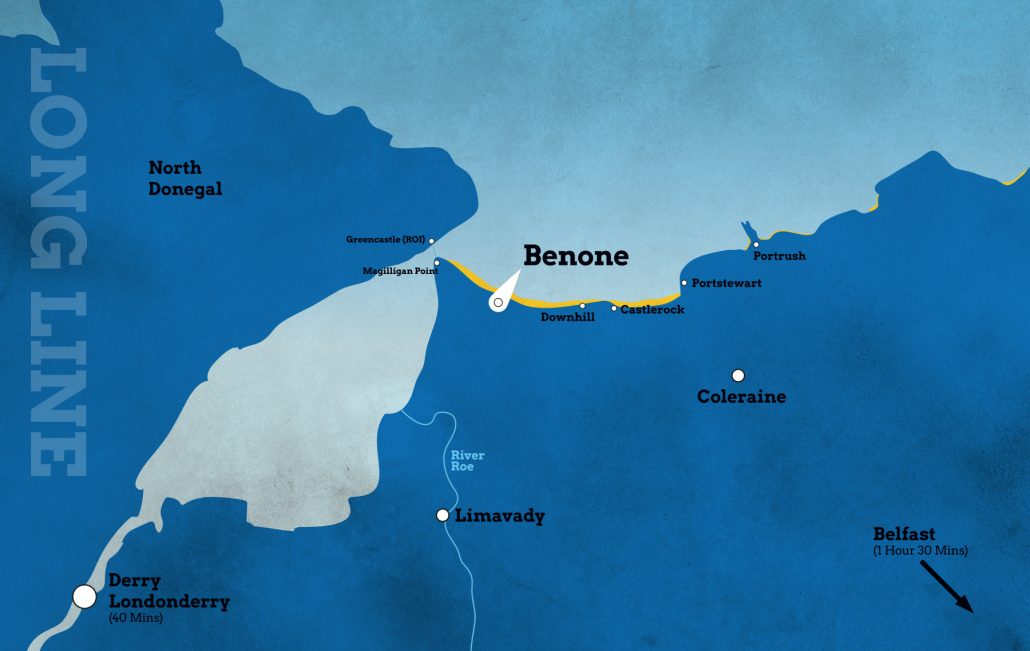 Surf Hire
Surf Hire is available from Sea Shed Coffee & Surf down at the entrance to Benone Beach. Surf Hire near Portrush.
Autumn/Winter Opening Hours: Thursday – Sunday 10am – 5pm. 
Card Details or Driver License will be accepted as a deposit
Available all year round. If looking for hire outside of holiday season. Please contact us in advance.
We also offer a full range of SUP equipment. Please click here for more details. 
Frequently asked Questions about our Surf Hire equipment
What size of surfboards do you have? 
We stock 8ft and 9ft Vision Softboards. These Surfboards are designed to help you progress with skill and technique while still catching as many waves as you can. If you are at a level which you would like to try a shortboard we also offer Vision Handshape boards on request. These are high performace softboards ranging from 5'4″, 5'10" & 6′.
Do you have wetsuits sizes for everyone and will they be warm enough in winter? 
All wetsuit rentals are available in all sizes from Junior XS right up to Adult XXXL. Our wetsuits are classic fit C-skins wetsuits specifically designed for surf schools. We only stock 5:3mm wetsuits which are designed for winter and will keep your warm all year round.  Please click here to find classic wetsuit size chart. 
Do you supply boots gloves and hoods? 
During the summer season we do not supply this equipment as the water temperature is warm enough but it can be arranged on request. Once Autumn arrives all this equipment available again on request at no extra cost.
Where can I leave my valuables? 
When collecting surf hire equipment there will chaning space available where you can leave your belongings or if you have a car we can look after keys while you are in the water.