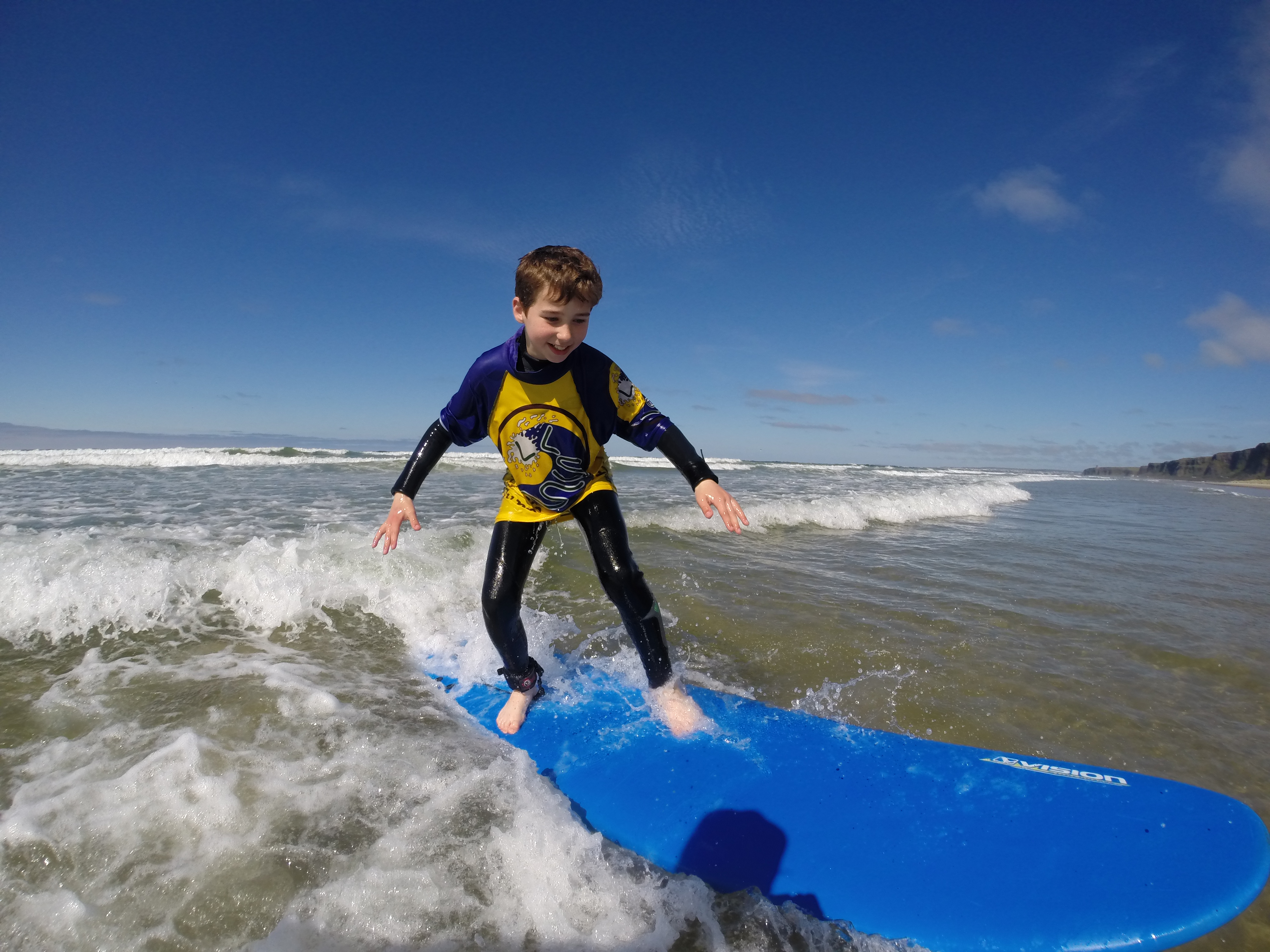 Kids Surfing Lessons – Benone
Kids Surfing Lessons is to help children learn in a fun environment surrounded by other children. Our surfing lessons have been created for children to understand the sport, lifestyle, culture, history and safety aspects involved. The surfing camp is open to any child no matter what level of surfing they may be at.
The camp runs in the Easter holidays and then throughout the summer from June to September.
Duration:
Each lesson is 2 hours from arrival to departure.
Morning Session: 10:00am – 12:00 noon
Wetsuits and Surfboards are supplied with all Long Line Surf Lessons at no extra charge
Just around for the day? £17 per child per session
5 day Kids Camp-  5 morning sessions for 5 days over the week: £80 per child
All equipment including wetsuit and surfboard is suplied at no extra charge. 
Kids Camp 2020 Dates
Kids Easter Camp (10th – 19th April)
Easter Egg Surf Hunt (Sunday 12th April)
May Bank Holiday Kids Camp (8th – 10th May)
Spring Bank Holiday Kids Camp (23rd – 25th May)
Summer Kids Camp everyday (29th June – 31st August)