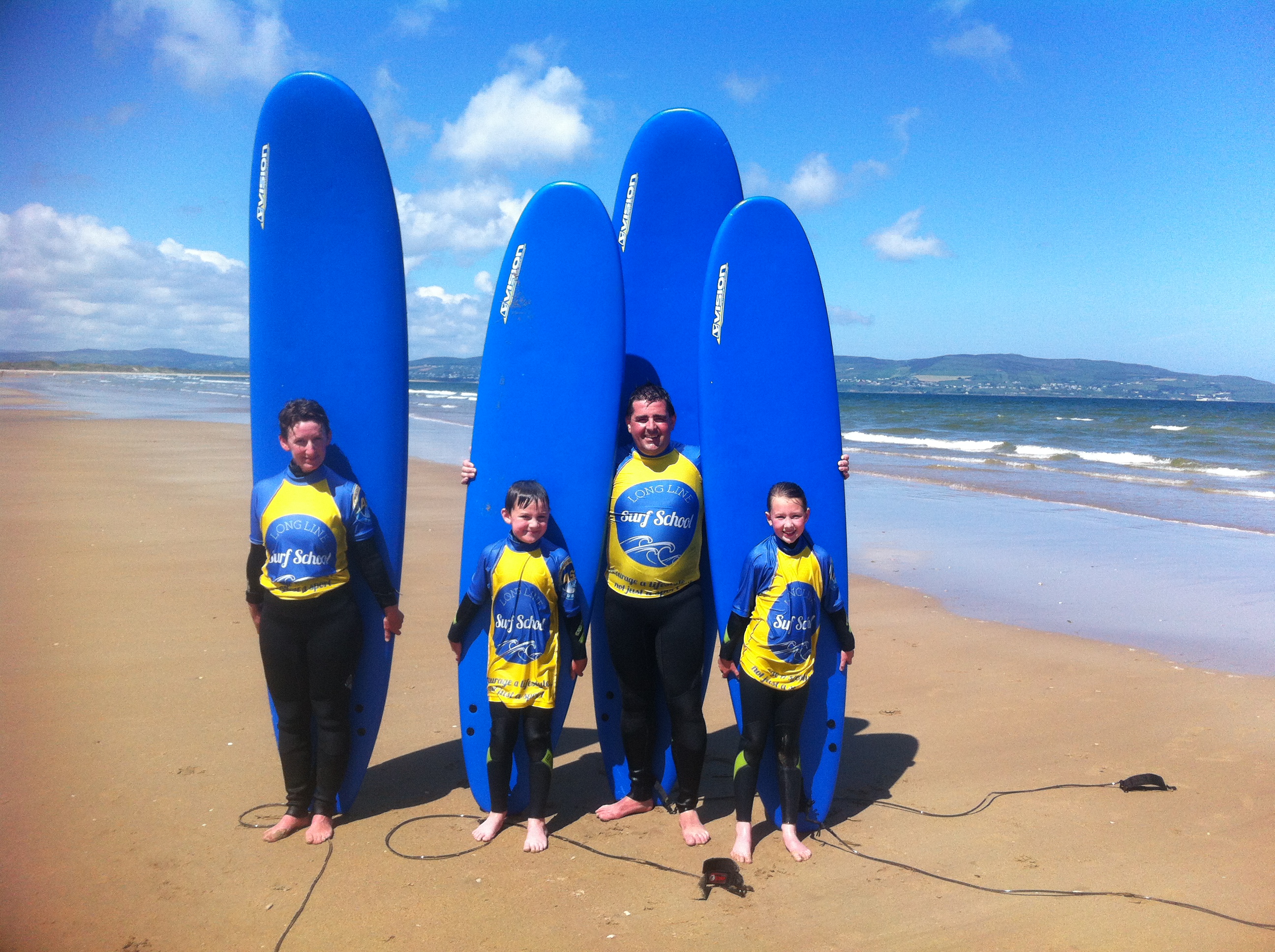 Surf lessons Northern Ireland is something all your friends and family can do and an experience that will bring you closer together. The surf lesson Northern Ireland is an ABC structure which has been advised by Water Skills Academy and gives you the best opportunity to learn the essential techniques in order to stand up and surf on your first surf lesson.
Be part of a normal beginner surf lesson with other surfers or enjoy one of our private surf coaches for your own session and get some private time with family and friends.
Age 6 and up
Duration:
Each lesson is 2.5 hours from arrival to departure.
Surf and Hire:
Make a day of it, Have a surf lesson and practice what you learned on a 2 hour Hire session in the afternoon or the next morning.
Afternoon Session: 1:30pm – 4:00pm
Prices:
2 adults and 2 children in group lesson with other surfers – £90 per lesson
Extra member £25 per person
Private Session with personal Coach: £25 per person (minimum number of 6) Discounts can be offered with larger groups.